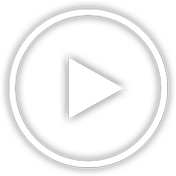 Behind the Scenes of Evelyn Deep Pounding
Model: Evelyn
Download ALL Uncensored Movies Now!
Download Full Video:
-VIP Members ONLY-
NOTICE: This video is
NOT
included in standard membership. It is only available to VIP members. Join Now and choose 'Add VIP membership for $7.99' to access ALL behind the scenes and bonus content.
Description:
All of the video that I edited out of the Hard and Deep Pounding of Ebony Model hardcore scene. This includes some footage of Evelyn modeling barefoot in her underwear before we started the actual video. She moves her ass seductively while I set up my camera and lighting. You hear me giving her instructions on how I want her to pose. Then there's a very funny moment, I grab her hips and tell her that her body is really hot. She jumps up and yells at me, saying the my hands are cold lol. You see more of me oiling up this ebony goddess and her shaking that ass nude while I'm preparing the shoot. Then she asks me "When did this become a porno?". You hear me clumsily try to make up an excuse of why I ended putting my dick in her. This was only supposed to be a nude modeling video. So you can hear the kinds of things I say when a modeling vid turns dirty! This footage is unedited as I put together everything that was left on my camera from what happened during the video shoot. If you're a fan of Evelyn, and want to some backstage filming of her, download this vid!
Male Actor:
Dwayne Powers
Tags:
Comments:
You may also like:
---
Behind the Scenes of Evelyn Deep Pounding