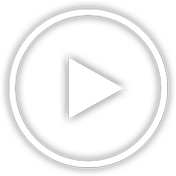 Your Cock Is Too Big For My Tight Asshole
Model: Evelyn
Download ALL Uncensored Movies Now!
Download Full Video:
Description:
I got Evelyn to come back for another video. I can't get enough of her perfect body and ass. She sits with her ass hanging off the chair in a pink thong. She reaches back and spreads her thick cheeks apart. This wouldn't be a DwaynePowers ass fetish video without seeing her asshole. She slips her panties down and squeezes her ass, exposing that pretty butthole. Then she climbs on top of the chair so that her feet are hanging off the side. You get a great visual of her round booty and ebony soles. Of course, I couldn't help but grope and squeeze her ass from behind while she modeled for me. She didn't stop me so I tried something else, too. With her bare naked ass in front of me, I had to lean in and kiss it. I put my lips right in between her warm ass crack. As I kept grabbing her butt, I got closer and could feel the warmth of it on my face, and I had to put my mouth on it again. This time, I went straight into her asshole with my tongue. I think she liked it because she didn't move and let me put it deep inside her. Evelyn asshole tastes so good, I had to grab her hips and press my tongue even deeper. You can hear it make a squishy sound every time it slipped in and out of her hole. She was such a trooper about letting me tongue fuck her after she modeled for me. After having my tongue deep in Evelyn's ass, my cock started to grow in my pants. I oiled up her ass and rubbed my cock against her. Her asshole was super wet and slippery because of how much I licked it. The urge to feel her tight butthole around my dick was too much to contain. I start pushing the head of my stiff cock into her asshole. You can tell she is an anal virgin, I could only fit about 2 inches of it into her. Her small asshole felt so good squeezing the tip of my penis while I slipped it in and out. She moans while I try to push deep inside her, but she was way too tight for me to go past halfway in. The sensation of barely slipping in and out of her butt, and hearing her moan while trying to take it for me was too much for my dick to handle. As I felt the cum shoot up my shaft, I jammed it as deep as I could back in her ass and filled her anal hole with my semen. When I pulled it out, there was SO much cum dripping out of her as I spread her cheeks open. Only the tip of my cock goes in her, but it still felt amazing. All I wanted to do was masturbate while sliding it between her cheeks, but cumming inside her ass was a much better surprise.
Male Actor:
Dwayne Powers
Tags:
Comments:
You may also like:
---
Your Cock Is Too Big For My Tight Asshole