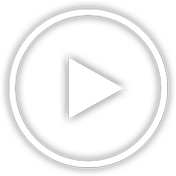 Evelyn's Magical Footjob Makes Him Explode
Model: Evelyn
Download ALL Uncensored Movies Now!
Download Full Video:
Description:
I met Evelyn while she was on her way to work. She is a very busy executive and only had a little bit of time. I convinced her to let me film her soles for a foot project that I made up. She took her heels off to reveal her lovely, meaty soles that I couldn't keep my eyes off of. There's plenty of toe spreading and scrunching of this hot model chick. She leans back with her feet in the air to show off her long, brown legs. She then, lays down to give you a view of her legs and soles from the back. I got as many angles of her legs, ass, and feet before she had to leave. She's never done any foot modeling and nobody has really seen her feet from this angle. Enjoy the view of this beautiful ebony woman's toes! The way she was posing made me want to feel her toes around my cock. She wasn't too familiar with what a footjob was, but she was ok with me teaching her how to give one. She starts gripping my dick through my boxers with her toes when I laid down in front of her. I take off my boxers and she massages by cock between her soles. Then she slides closer, puts her feet in the camera and starts slowly massaging my dick with her hands. My cock immediately stood at attention. She then tried a lot of different footjob positions to get me to cum before she had to leave for work. She turns around and puts her ass up against me while her soles went up and down my cock. This was a position that no other DwaynePowers girl has ever tried! She even reached back and stroked me with her hands at the same time. Something you have to see to believe. I saw her ass coming out of her skirt and I had couldn't stop myself from grabbing it. She was ok with it, and it made me even harder. The position that I couldn't handle was when she held the base of my penis with her soles, while stroking me with both of her hands. It looked and felt so good that you hear me yell: Wait, Wait, Wait, Wait! I didn't want this footjob to end, but it was too late and I couldn't hold it in. She made my cum shoot out like a rocket all over her pretty caramel feet. She was a good girl and clenched her toes around the head of my cumming dick. I didn't expect for her hands to be so magical and make me cover her toes with so much semen.
Male Actor:
Dwayne Powers
Tags:
Comments:
You may also like:
---
Evelyn's Magical Footjob Makes Him Explode