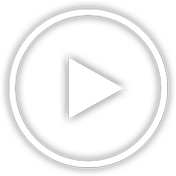 Download ALL Uncensored Movies Now!
Download Full Video:
Description:
Phoenix is Scottish, German, and Finnish, which comes together to make one of the prettiest models ever. Prefix is a super hot and smart black girl who loves video games. They agreed to help with a study project, but when they arrived, he convinced them to do it with their shoes off. They have a long conversation about feet and what they think about it. Watch two beautiful girls with their feet scrunching in your face. The extreme methods these two hotties use to make this BBC blast his cum will overload your fetish senses. He convinced them to stay and help him with a footjob, but it turned into something he never imagined. Once he put his huge black cock in front of them, they went wild and crazy with it! Prefix, the black chick starts stroking it with her soft hands while Phoenix, the German/Scottish chick grips it between her toes. These girls aren't shy and they made his cock super hard really fast. They both bring their feet up and give him a footjob while laughing and asking him questions. he can barely get words out while their jerking him off with their feet. They were having so much fun overpowering this black guy by squeezing his dick and stroking it in all possible directions. Phoenix turns around and puts her ass on the dick while wearing her super short jean shorts. They are so tight and short that they show most of her ass, like a jean thong. She also put her feet on his cock while Prefix continues to give him a super stimulating handjob. With the combination of Phoenix's perfect pale German ass bouncing on his dick, her long feet straddled around his cock, and Prefix giving him one the best handjobs ever, so many fetishes were overloading his brain. The skin color contrast of a brown and white combo makes the visual even more stimulating to the eye. They were laughing and playing with each other while he struggled to keep his cum from exploding. Seeing this huge cock being stroked against one the best asses ever was the last straw, and he couldn't hold it any longer. His cock shot ropes of cum all over her pale ass, and Prefix jerked every drop out. She keeps squeezing and tugging on the cock tip to make him struggle and twitch. Then they start making fun of how sensitive his dick is after it came. This video is a MUST WATCH.
Male Actor:
Dwayne Powers
Tags:
Comments:
You may also like:
---
Two Girls Extract Cum From Massive Dong