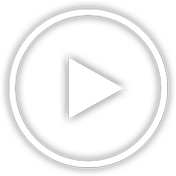 Long Sweaty Feet Makes BBC Cum
Model: Stacey
Download ALL Uncensored Movies Now!
Download Full Video:
Description:
Stacey came over to do some modeling for me, but I had other plans once we were done. I asked her if she ever met anyone with a foot fetish. She says yes and she thinks it's cool. When I asked if I can see her feet, she game a weird look, then said: "Sure, I guess". She pulled her feet out of her closed toe shoes with no socks. She'd been walking around with them all day and this was the first time she got to take them off. I asked: "Can I record them?" As soon as she said yes, I turned on my camera and got really close to the bottom of her feet. She started getting nervous and I had to have a conversation with her just to calm her down. Somehow I convinced her to let me put my dick in between her huge soles. As she slid her soles around my hard cock, I was trying my best not to cum right away. You can tell that she's never done anything like this before by how she was moving her feet. It didn't matter though, those big soles made me cum harder than I have in a very long time.
Male Actor:
Dwayne Powers
Tags:
Comments:
You may also like:
---
Long Sweaty Feet Makes BBC Cum