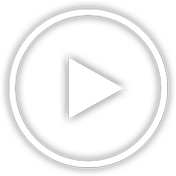 Download ALL Uncensored Movies Now!
Download Full Video:
Photos:
Description:
Layla shows up to his apartment to show off her big brown ass and to receive an oily ass massage. Once he see's how massive and juicy it is, he takes his cock out and starts jacking off behind her. She allows him to put his dick between her thighs just to let him get off. He gets super hard when he sees her twerking her ass on the bed, so she straddles his cock and twerks to tease his erection even more. She lays on her side to let him thrust his dick between her ass cheeks. He was a bit too hard for this thighjob and his cock slipped into her wet pussy. She doesnt stop him, even though this was only supposed to be a massage video, so he pushes his cock in really deep before taking it out. He wanted to see her ass in his face so he bends her over in front of him. After smacking against her from behind and rubbing his cock on her shiny huge booty, he can't help but unleash a big load of cum on her pussy and ass.
Male Actor:
Dwayne Powers
Tags:
Comments:
You may also like:
---