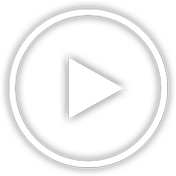 Shoot Your Load All Over My Ebony Soles
Model: Sasha
Download ALL Uncensored Movies Now!
Download Full Video:
Description:
Sasha is a tall and thick Amazon with big feet that beg to be worshipped. She's also a soccer player who loves taking off her shoes and showing off her pedicure. She props her gigantic soles up on a chair to spread her toes and scrunch them back and forth. The skin contrast on this girl's feet and body is ridiculous. The way her chocolate brown skin compliments her light yellow soles will make your mouth water. I also got her to lay on her stomach so you can see her round ass and long legs from behind. She talks about everything while her feet are in your face. Things like: Her ideas on people with a foot fetish, her favorite types of shoes, how she likes her foot rubs, and more personal things. If you like Ebony Feet, then you will be in a trance from watching this girl's big country feet. I asked Sasha to help me with another foot fetish video that involved me cumming on her soles and she was super eager to get me off. She has never done anything like this so she was excited to see my white cum cover her brown toes. So I quickly oiled her soles up all shiny and started jerking off in front her before she changed her mind. I slid my cock in between the spaces of her huge toes. It felt really good getting squeezed between them. I asked her to help me out a little bit, just to see what she would do. She starts gripping and massaging my balls with her toes! You can tell she was getting into it by the way she was staring at my dick. As I slid my cock up and down her oily soles, a funny moment happened with her feet and the TV she was watching that made us both laugh out loud, I won't spoil it for you though. I was about to cum but I wanted to push her limits to see how far she would go with me. I nervously asked if she could help me out, then I went over and put my cock in her face. She kinda giggles at first, but then she reaches up and grabs my cock! This was only supposed to be a foot interview, but somehow it ended up with my cock being massaged by this hot black chick. I was so shocked, but her warm hands made my cock super rock hard. She strokes my cock with love lol, and she can't stop looking at my face to see my expressions. Women love to see the face a man makes when she is making him cum like this. I let her tug my cock until I got that "Tingling" feeling in my penis and I could feel cum rushing up my shaft. I quickly moved back down to her feet and you can see my cum shoot out of me like a rocket, another "Must See" cumshot from me. Something about her huge country feet and the way she surprised me by jacking me off that made me cum uncontrollably. She laughs at me again because of how much I came on her, but I didn't mind. There was alot of funny moments that happened during the video, but that didn't stop me from shooting my load on her sexy ass feet.
Male Actor:
Dwayne Powers
Tags:
Comments:
You may also like:
---
Shoot Your Load All Over My Ebony Soles