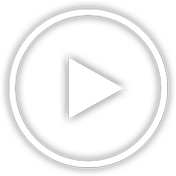 (Behind the Scenes) Teaching Stacey A Lesson In Porn
Model: Stacey
Download ALL Uncensored Movies Now!
Download Full Video:
-VIP Members ONLY-
NOTICE: This video is
NOT
included in standard membership. It is only available to VIP members. Join Now and choose 'Add VIP membership for $7.99' to access ALL behind the scenes and bonus content.
Description:
She was all worked up after I finally got her to take her clothes off in the last vid. I started teaching her what goes on in porn with a lot of detail. She was curious about it so I showed her the ropes. But, Stacey is still a super shy chick. Every instruction I gave her she would whine and complain, except this time it was a different kind of complaining. This time, when I told her to do something, she whined and complained about how it was making her horny! She kept going on about how it wasn't fair that we couldn't have sex. Every time my dick rubbed against her pussy, she would let out a loud NOOOO, and complain that she couldn't take it. So I got brave and slowly pushed my dick into her pussy, just to see what she would do. She didn't stop me and instead let out huge moan on relief, like she was waiting for me to do it. My cock was so hard from all the dick-teasing I was giving her before. It was so hard that every stroke I gave her was too much and she could barely take it all the way in. I had her get on top of me and I pounded every inch into her until that tight Latina pussy made ropes of cum shoot out of me. This is an alternate angle of the other video, so you can see it shoot from another side. This is an awesome amateur porn video and you can tell she got really into it by the way she was moving on top of me.
Male Actor:
Dwayne Powers
Tags:
Comments:
You may also like:
---
(Behind the Scenes) Teaching Stacey A Lesson In Porn