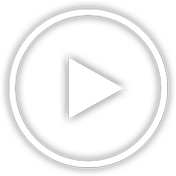 Download ALL Uncensored Movies Now!
Awkward Foot Fetish Moment Between Friends
Model: Kristy
Download Full Video:
Description:
Kristy and I have become friends since I first met her about a year ago. We've hung out a few times and she's even been my wing-woman on occasion. But tonight I wanted to try something risky with her. I asked her about giving me a footjob, playfully. She laughed and said "That's kinda weird!" I talked her into but since we're friends, it was was awkward the whole time. I wasn't going to upload this video to protect her, but she's really hot and so are her feet! As the room got more quiet, the situation got more awkward. My dick kept getting bigger every time she laughed at me. She started to get the hang of it and her French pedicured toes where jacking me off smoothly. But, after a while she thought that it was weird because she didn't want to ruin our friendship if I came on her feet. So she stopped and looked at me funny. Every time I see her now, I stare at her feet and remember this weird encounter.
Male Actor:
Dwayne Powers
Tags:
Comments:
Awkward Foot Fetish Moment Between Friends