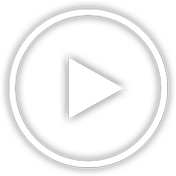 Long Strokes After Massage
Model: Alesha
Download ALL Uncensored Movies Now!
Download Full Video:
Photos:
Description:
Alesha is a 20 year old Jamaican girl who's never done anything like this. After her photo shoot, I convinced Alesha to come back to my place and do some private modeling for me. I had her bend over in front of the camera and pull her jeans down. She arches her back and poses for the camera from many angles. She has a very meaty pussy and her ass is beautiful. I tell her to reach back to spread her pussy open, and when she does, you can see it's super wet for some reason. Sometimes models will tell me they get really wet because they're naked and a man is giving them instructions really close to their pussy. Maybe that's the case here. I couldn't help but splash oil all over her and give her a butt massage. This is her first time ever modeling like this. She's very innocent but her body was made to be naked in front of a camera. I was super hard from massaging her perfect ass. I told her that all I wanted to do was masturbate while her bare ass was in front of me. She agreed to let me do it, but I couldn't keep myself from rubbing my cock between her ass cheeks. She didn't even move away when I started rubbing my tip on the hood of her clit. Something about how the little tiny hairs on her pussy brushing against my hard cock makes it tingle like crazy. You can start to see my precum coming out and sticking to her. That's just my cock's way of letting me know it's ready to go inside. Her clear and white juices started to ooze out of her, like her pussy knew what it wanted to happen and was preparing for it. Something primal went off in my brain because I just had to slide my rock solid penis inside of her. When I did, her pussy let out a loud queef, fart sound. I thought she would push me away or something, since this was only supposed to be a modeling video, but she liked the feeling of my dick too much. She moaned loudly every time I slammed it into her wet pussy. I take it out to see her up close, and you can see how gaped wide open her pussy was. I put the camera down so I can grab her hips and really pound her. I go all the way in and all the way out so that the sensitive part of the tip of my cock is squeezed every time I push back in. Doing that with her pussy and seeing her ass bounce around my cock made me want to cum way before I thought I would. I can feel myself cumming, so I start to really bang her hard. She starts screaming loudly as I slam my dick into her. Her orgasm was intense and made her clinch her legs so I had to press her against the bed to get those last few pumps I wanted before my semen started to unload all over her pussy and ass. She felt me cumming and pressed her ass against my dick while it pulsed out a huge white, sticky load. I recommend watching this video from start to finish without skipping to the end. You will get a huge kick when you see it finally slide into her.
Male Actor:
Dwayne Powers
Tags:
Comments:
You may also like:
---
Long Strokes After Massage