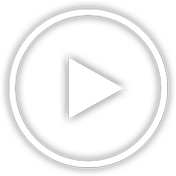 (Behind the Scenes) Jade's Chocolate Ass Gets Fucked
Model: Jade
Download ALL Uncensored Movies Now!
Download Full Video:
-VIP Members ONLY-
NOTICE: This video is
NOT
included in standard membership. It is only available to VIP members. Join Now and choose 'Add VIP membership for $7.99' to access ALL behind the scenes and bonus content.
Description:
*Sound has been removed from this video due to copyrighted music complications. This is a Behind the Scenes of the other Jade video series. She seductively crawls around the bed and strips down to show off that brown soft country booty. I talk her into letting me oil it up nice and shiny. When I told her that I was super hard from watching her and I wanted to cum, she lets me rub my dick on her juicy ass until I cum. She thinks she's there for a nude twerk video, but when I started dry humping her with my super hard cock, she was in a trance. I tried my luck and started to poke my dick into that pussy. It let out a loud farting, queefing sound, I'm not sure why. She started yelling about me, saying I better not be trying to make a porno! I calmed her down and got her top of me so I can smash her with no resistance. That tight pussy made me cum so hard. This is a behind the scenes video so the lights and cameras cover up the action some of the time. If you want a clear view of the action from this shoot, look for Jade's other videos on my website. For most of this vid, she didn't know the camera was rolling so you get some secret footage of Jade.
Male Actor:
Dwayne Powers
Tags:
Comments:
You may also like:
---
(Behind the Scenes) Jade's Chocolate Ass Gets Fucked