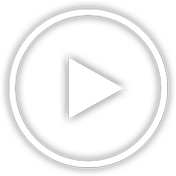 Download ALL Uncensored Movies Now!
Download Full Video:
Photos:
Description:
She liked the idea of modeling some new stockings for our new fetish website. After taking a few photos, she was down for showing of her awesome cock-sucking skills. She gets on her knees, opens her mouth, and allows him to pound her throat. She barely has any gag reflex and lets him grab her head and shove his dick super deep. She agrees to let the video to go even further and allow him to rub his cock on her amazing ass, but just let him masturbate. He was so hard from playing with her ass, he couldn't stop himself from pushing inside of her after all that teasing. Since this session had gone so far already, she wanted to make him cum. She gets on top and rides his cock deeper. He almost prematurely ejaculates and has to pull out. Once he calmed down, he slammed her from the bottom until he couldn't hold it any longer. She made him shoot a huge white load on her ass.
Male Actor:
Dwayne Powers
Tags:
Comments:
You may also like:
---