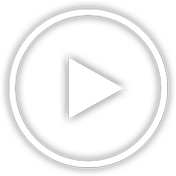 Behind the Scenes of Juicy Jei
Model: Juicy Jei
Download ALL Uncensored Movies Now!
Download Full Video:
-VIP Members ONLY-
NOTICE: This video is
NOT
included in standard membership. It is only available to VIP members. Join Now and choose 'Add VIP membership for $7.99' to access ALL behind the scenes and bonus content.
Description:
About an hour of all the extra video and alternate angles of the "Jei's First Time Fuck on Camera" video. She poses and takes off her clothes while he tells her how he wants her to pose for the video. This was her first porn video ever so she was a bit nervous. Listen to what he says to make her more comfortable. All of the extra video and conversation that was edited out of the main video can be watched in this one. You get an extra close view of the bottom of her feet. You also see her face when he puts his cock in her tight pussy. See her get pounded from an alternate angle. If you like watching Juicy Jei's body, you will need to see this vid!
Male Actor:
Dwayne Powers
Tags:
Comments:
You may also like:
---
Behind the Scenes of Juicy Jei