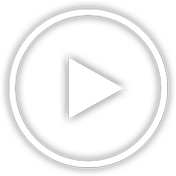 Super Booty Fucked and Covered in Cum
Model: Renee
Download ALL Uncensored Movies Now!
Download Full Video:
Description:
She starts bouncing that ass on my bed so I took it as an invitation. I took out my dick and started rubbing it between her oily cheeks. She tells me to stop accidentally rubbing my cock on her clit. I apologize to her, but I kept doing it anyway. I slowly slid my cock into her wet pussy. She didn't try to stop me, even though she was only there for nude modeling. We start slamming into each other doggystyle, but there was only one problem. My roommates were unexpectedly home and I didn't want them to hear all this. I could even hear them laughing, and I'm sure it was about the sounds they were hearing from my room. I try to keep the smacking sounds as low as I can, but there was no stopping her ass from thundering down on my dick. As she starts to cream all over my cock, I pull it out and make her lay down flat. She then gets a phone call from her boss. She answered it, but that didn't stop me from climbing on top and pounding in a deep prone position. She tries to keep talking while I slam my dick into her. Watch her legs flail around while she tries to keep from moaning while on the phone from her boss. I turn her over for a little bit of missionary, with her legs pinned behind my arms. Then, I fucked her doggystyle again so I can cum on her ass. Something about how her ass jiggled every time I pushed it into her, made me cum so quickly in that position. I covered her ass with a huge load, you can see semen shooting out of me for more than 20 seconds!
Male Actor:
Dwayne Powers
Tags:
Comments:
You may also like:
---
Super Booty Fucked and Covered in Cum