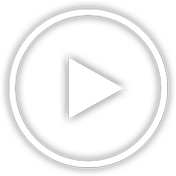 (Behind the Scenes) Black Granny Taking It Up The Booty-Hole (ANAL)
Model: Kay
Download ALL Uncensored Movies Now!
Download Full Video:
-VIP Members ONLY-
NOTICE: This video is
NOT
included in standard membership. It is only available to VIP members. Join Now and choose 'Add VIP membership for $7.99' to access ALL behind the scenes and bonus content.
Description:
I called Kay back to my apartment after our footjob video because she seemed so eager to do anything with my cock. But this time, I wanted to put it in her. I also wanted to see more of her ass, so I had her bend over and pull her tights down. You get a side shot of her big country soles and shiny, oiled ass. I got up under her and let her straddle me while I pounded my cock between her ass cheeks. When she bent back over, her asshole was looking loose, and I started thinking: I wonder if she would take it up the ass. I started spreading her asshole open and poking my finger into it. Then I asked if she was cool with a little anal play. She pauses and says: "mm-hmm". Before she could change her mind, I started squeezing my dick through that meat hole. Before long, I was deep stoking far into her tight gripping asshole. She took it hard and deep like a good girl, and this is the only thing that made her moan, she must have really felt this one. When I couldn't hold my nut anymore, I pulled it out and skeeted all over her booty. She starts twerking it back and forth for me. There's alot of extra, behind the scenes footage in this vid. As I wash her ass juices off my cock in the other room, you can hear call me "Nasty". I don't think she knew the camera was running. If you wanna know what happens when the main camera goes off in real amateur porn, you'll want to watch this vid!
Male Actor:
Dwayne Powers
Tags:
Comments:
You may also like:
---
(Behind the Scenes) Black Granny Taking It Up The Booty-Hole (ANAL)