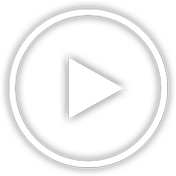 Download ALL Uncensored Movies Now!
Download Full Video:
-VIP Members ONLY-
NOTICE: This video is
NOT
included in standard membership. It is only available to VIP members. Join Now and choose 'Add VIP membership for $7.99' to access ALL behind the scenes and bonus content.
Description:
82 minutes of extra video footage of the Olivia Wilder video shoot. Get a close look at how this foot photoshoot turns into a porn video. She talks about some experiences she's had in the industry and listens to some Dwayne Powers stories. He starts massaging her with oil while she's posing nude for the photoshoot. She lets him rub his cock on her pussy, which led to him pushing his cock into her super tight pussy. You get an alternate angle of her fucking in missionary and doggystyle. There were interesting moments like when he almost prematurely ejaculates inside her. He had to pull it out for a minute so he wouldn't accidentally cum inside her. He fucks her hard until he shoots cum all over her. There's a lot of dialogue and action edited out of the original video that can be seen here. This footage is unedited as I put together everything that was left on the camera from what happened during the video shoot. If you're a fan of Olivia Wilder, and want to see some backstage filming of her, download this vid!
Male Actor:
Dwayne Powers
Tags:
Comments:
You may also like:
---
Behind The Scenes of Olivia Wilder